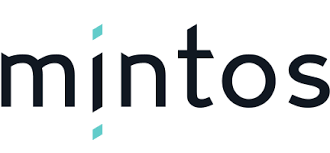 There are now even more investment opportunities in mortgage loans, as Spanish mortgage lender FIREOF Management (FIREOF) has just launched on the Mintos peer-to-peer lending marketplace. You can invest in its loans now and enjoy net returns of up to 8%.
Established in 2015, FIREOF is an asset secured lending business whose mission is to provide a financial bridge to Spanish consumers. FIREOF pursues a win-win relationship with their borrowers. The company is fully licensed and audited and it provides its credit products through established brokers.
FIREOF has a Special Purpose Vehicle (SPV) that will place its loans on Mintos, FIREOF DM. An SPV is a subsidiary company with an asset/liability structure and legal status that makes its obligations secure even if the parent company would experience financial difficulties. The SPV used for Mintos investors was incorporated in 2016, while the holding company has been operating in real estate lending since 2009. All loans and investments will be held by the FIREOF DM, while FIREOF will service the loans. FIREOF DM, the loan originator as a pure cashflow SPV, has no employees nor liabilities except from the assignments of Mintos investors and its own equity from its investors and shareholders. The SPV adds an extra layer of security for investors on Mintos.
"Our motivation is to democratise the mortgage financing business by offering the opportunity for small investors to access the biggest financial asset in the world. Currently, only large financial institutions can invest in this market, and they alone benefit from the fixed income secured by real estate collateral. We want to change this," said FIREOF Managing Director Agustín Fernández Clemente.
The average Spain-issued mortgage loans from FIREOF on Mintos will be EUR 50 000 with a repayment period from one to five years, which will be paid in monthly instalments. The loan-to-value (LTV) ratio is not greater than 45%. The typical borrower is a middle class wealthy real estate owner with a need for short-term liquidity.
To keep its interests aligned with investors, FIREOF will maintain 15% of each loan placed on the marketplace. The loans will initially not be secured with a buyback guarantee.
As of June 30, 2018, FIREOF has an assets under management portfolio of EUR 25 million. The company has eight full-time highly qualified senior employees with a total experience of more than 100 years in the Spanish real estate lending business.