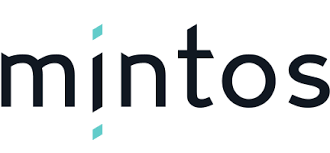 A new loan originator from Botswana has just joined the Mintos marketplace. Now you can invest in Botswana-issued personal loans by ExpressCredit and enjoy returns of up to 14%.
ExpressCredit is an innovative consumer lending company which endeavours to give its clients a personal approach through its four branches in Botswana, with more branches to be opened in 2018. Established in 2015, ExpressCredit (Proprietary) Ltd. was licensed in January 2017 by the local Botswana regulatory body, Non-Bank Financial Institutions Regulatory Authority.
ExpressCredit primarily distributes its loans to employees of the Botswana Primary Teachers Union. The company has a special agreement with the union, so all repayments are debited directly from the borrower's salary. Due to this repayment set up, the expected default rate for ExpressCredit loans is less than 5%.
"ExpressCredit is pleased to join one of the best marketplaces for loans in the world. With a population of two million and a stable economy, Botswana offers a strong, low risk crediting environment. Our partnership with Mintos and continuous investments in technology, branch network and people will ensure our growth in the market achieving our strategic goal to become one of the top micro-financing companies in Botswana," says Dineo Saleshando, CEO of ExpressCredit.
The average Botswana-issued personal loan from ExpressCredit is around EUR 2 000. The average repayment period is five years and borrowers repay the loan in monthly instalments.
Initially, ExpressCredit will offer the opportunity to invest in loans issued to salaried government employees only. In the future, ExpressCredit also plans to offer you the opportunity to invest in other types of loans from Botswana as well, such as shorter-term consumer loans, open market loans and pensioner loans already being issued by the company.
All loans from ExpressCredit on Mintos are secured with a buyback guarantee and will be bought back by the company if they become delinquent for more than 60 days. In addition, the company will maintain 15% of each loan placed on the marketplace on its balance sheet.
As of January 2018, ExpressCredit had a total loan book size of more than EUR 3.3 million. The company has more than doubled its revenue from the third quarter to the fourth quarter of 2017. The company is continually looking at opportunities for innovation and increasing its ability to cater for all of its customer's needs.
As ExpressCredit's target market is largely government employees who receive a regular salary, the branches are strategically located in key demographic areas to cover the majority of government employees across Botswana. The company has established a large direct sales agent network with more than 140 employees, which allows it to offer a personal approach when distributing loans. It also ensures the experience for customers is efficient and allows the company to demonstrate strong Know Your Customer (KYC) standards.
Borrowers take out a loan from ExpressCredit for a variety of reasons, including the purchase of land, cars and buildings and also for housing renovation.