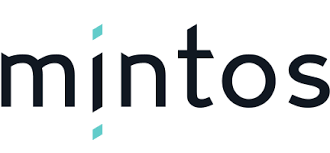 Great news for investors looking to invest in British pounds (GBP)! Non-bank car loan provider Mogo now lists its loans issued in Poland in GBP on the Mintos marketplace. GBP is the eighth currency investors can invest in through Mintos.
"Seeing the rapidly growing number of investors from the United Kingdom and the high demand for loans listed for investment in GBP on Mintos, we decided to list our loans from Poland also in GBP. We are sure this move will be beneficial for investors on Mintos and our business, as well," says Māris Kreics, CFO of Mogo Finance.
Mogo loans available on the Mintos marketplace for investment in GBP will be the same as Poland-issued loans already listed on Mintos in PLN. Loans will range from GBP 254 to GBP 7 350, with a repayment deadline of 6 to 48 months. The annual net return to investors will range from 8.5% to 13%. Mogo will offer a buyback guarantee for loans that are delinquent for more than 60 days. The loan originator will retain at least 5% of each loan placed on the Mintos platform on its balance sheet as its skin in the game.
Mogo is one of the top loan originators on the Mintos marketplace. The company joined Mintos in March 2015, and has since funded car loans worth EUR 75 million through the marketplace. To date, the average net annual return offered for Mogo loans has been above 12%.
With a total of more than EUR 300 million in loans originated since the company was founded in 2012, Mogo Group is the largest non-bank car loan provider in the region, with operations in Latvia, Lithuania, Estonia, Georgia, Poland, Bulgaria, Romania, Armenia and Moldova.
The aggregate net loan portfolio of Mogo Group is more than EUR 90 million. Mogo Group has demonstrated consistent profitability. Last year, it generated EUR 6 million in net profit, and projects a net profit of  EUR 10 million for 2017.
Investing in GBP on Mintos
There are two ways to invest in GBP loans on Mintos: by transferring GBP directly to your investor's account on Mintos or by converting your currency into GBP on the Mintos marketplace.
Please follow and like us: