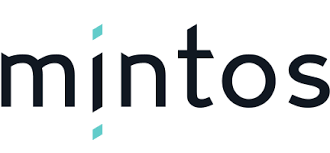 The first British loan originator launches on Mintos. 1pm is an FCA accredited non-bank finance provider which is publicly listed on the AIM market on the London Stock Exchange. The company provides various loan types to small and medium enterprises (SMEs) in Britain. On Mintos 1pm now offers business loans for investment in British pounds (GBP), and you can enjoy a net return of up to 11%.
1pm was founded in 2000 and listed on the London Stock Exchange in 2006. The company is dedicated to helping the United Kingdom's economy grow by providing finance to businesses. It offers many finance solutions to SMEs within the United Kingdom including asset and vehicle finance, hire purchase, commercial loans and invoice financing.FCA,
1pm currently operates from eight sites across the United Kingdom. The company employs 170 people and has more than 16,000 small businesses as clients. 1pm offers its customers great flexibility, high-quality service and a personal approach. Based on customer surveys 1pm is seen as flexible, personal, trusted and fair.
"An important part of our strategic growth plan is to harness the benefits of financial technology. By joining the Mintos marketplace, we will now be able to accelerate the amount of loans that are originated by our business and to access retail global investors efficiently, a funding source that would be unavailable to us without this digital capability," says CEO of 1pm plc Ian Smith.
1pm business loans from the United Kingdom on Mintos range from GBP 3 000 to 50 000. The repayment period is from 3 months to 5 years. Investors can expect a yearly net return of up to 11%.
1pm will maintain 10% of each loan placed on Mintos on its balance sheet. Loans from the company have a low level of risk, historically net bad debt has been less than 1% of its total loan portfolio. All loans from 1pm are secured with a personal guarantee from the owner or director of the company which the loan is provided.
1pm has a total lease, loan and invoice finance portfolio of GBP 130 million. The interim financial results for the six-month period that ended on 30 November 2017 for 1pm plc showed the group's revenue increased by 74% to GBP 13.9 million. Profit before tax for the group increased by 77% to GBP 3.6 million.
According to the UK Alternative Finance Industry Report, the alternative finance market grew by 43% between 2016 to 2017. The alternative lending industry in the United Kingdom has become an essential way for SMEs to access funds. Currently, there are around 5.5 million SMEs in the United Kingdom which employ about 15.6 million people according to BEIS Business Population Estimates. During 2016 the alternative lending industry provided an equivalent of 15% of all new loans lent to small businesses by United Kingdom banks.
"The United Kingdom has one of the largest alternative finance markets in the world. We are very excited to have expanded Mintos into this geography by launching 1pm on the marketplace. The company is a great addition and offers investors on Mintos a new geography and further opportunities in GBP investments. We look forward to this partnership with 1pm and to seeing further partnerships arise in this market," says Martins Sulte, CEO and Co-founder of Mintos.
Don't miss out on this fantastic opportunity and invest in Britain-issued business loans from 1pm now!