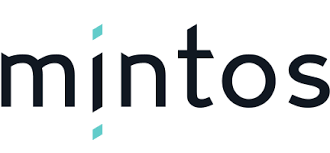 Consumer finance company IuteCredit has joined the Mintos marketplace and is placing personal loans issued in Albania on the marketplace. IuteCredit Group is an Estonia-based company that operates in Albania and Moldova. It aims to be the fastest and most comfortable credit provider in the region.
The average annual net return for IuteCredit loans offered to investors is expected to reach up to 14%. The average loan placed on the Mintos marketplace will be for EUR 500-700 with a maturity of 12-18 months. Loans delinquent for more than 60 days will be covered by a buyback guarantee. To retain its "skin in the game", the company will keep at least 10% of each loan available on the Mintos marketplace on its balance sheet.
Since its founding in 2014, IuteCredit Albania has issued 20 000 consumer loans ranging from EUR 75 to EUR 1 500. The company's loan portfolio has reached EUR 3.4 million. The average share of loans 30 days past due is 14%. To sustain its operations, the company employs a team of 24. The company's operations are regulated by the Central Bank of Albania.
Apart from its operations in Albania, IuteCredit Group owns a subsidiary in Moldova, founded in 2008. The management of IuteCredit Group is also considering placing loans issued in Moldova on the Mintos marketplace in the near future.
IuteCredit Group has been profitable since 2010 and is audited by Ernst & Young. As of May 2017, the Group's consolidated loan portfolio exceeds EUR 10 million. The company has more than 120 000 customer relationships and more than 35 000 loans outstanding. The average maturity of loans is 11 months, and the annual percentage rate (APR) is 70%. Historically, more than 90% of loans issued have been repaid in full.
Please follow and like us: