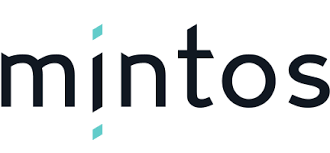 The Mintos marketplace just got bigger as IuteCredit Group now offers personal loans for investment in Moldova. This is in addition to IuteCredit personal loans issued in Albania already on the marketplace.
IuteCredit Group was founded in 2008 and operates in Moldova, Albania, Macedonia and Kosovo. The Group has a loan portfolio of EUR 20 million and has helped more than 170 000 customers. It aims to be the fastest and most efficient personal loan provider in the region.
"IuteCredit is a fast growing company and we appreciate the speed, flexibility and diversification in our funding. Investors on Mintos will allow IuteCredit Moldova to be more dynamic and disburse loans quicker and in greater volumes, which will allow the company to continue growing. We really appreciate Mintos as a marketplace which brings together the interests of different players of the market: investors, lenders and customers," Stanislav Tuzlucov, CEO of IuteCredit Moldova.
The average Moldova-issued loan on Mintos from IuteCredit will be EUR 400 with a repayment period of 13 months. The expected return for investors will be up to 12%.
To align its interests with those of the investors, IuteCredit will retain 10% of each loan placed on Mintos on its balance sheet. All Moldova-issued loans from IuteCredit will come with a buyback guarantee and IuteCredit Group will undertake the obligations of repurchasing delinquent loans.
IuteCredit Group started its operations in Moldova in 2008. It is currently one of the alternative finance market leaders in the country. Since its inception, more than 200 000 loans have been issued in Moldova worth more than EUR 60 million. The typical borrower for IuteCredit Moldova is between 18 to 68 years old and borrows an average amount of EUR 400 for personal needs.
The group has been profitable since 2010. Currently, IuteCredit Moldova has 41 000 customers. The average maturity of loans is 13 months, and the annual percentage rate (APR) is 74%.
IuteCredit joined Mintos in June 2017 offering to invest in personal loans issued in Albania. To date, EUR 4 million has been financed through the marketplace.
To obtain exposure to IuteCredit Moldova loans, investors will be able to invest in loans issued by Mintos Finance to IuteCredit Moldova, where repayments depend on the borrower's payments. Each loan issued by Mintos Finance to IuteCredit Moldova will be pegged to a respective loan issued by IuteCredit Moldova to the final borrower. Mintos Finance is a Mintos group company.
Please follow and like us: