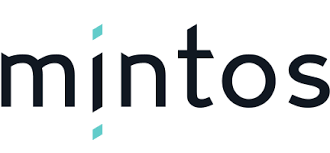 Varks.am shareholders have decided to increase the registered share capital of Varks.am from AMD 455 to AMD 600 million (the equivalent of approximately EUR 1 million).  The increase of share capital will result in larger equity and raise the financial stability of the company. Share capital changes will be registered in the following weeks.
In addition, Varks.am concluded a subordinated loan agreement amounting to EUR 1.5 million. The subordinated loan agreement will stay in place to ensure at least a 15% Equity ratio for Varks.am, ensuring a stable and balanced growth of the company. This confirms Varks.am shareholders long-term commitment and provides extra security for investors on Mintos investing in the company's short-term loans.
In addition, Varks.am is expanding its operations in Armenia. The company has opened two new branches in 2018 and a further four branches are planned to be opened during the next five months ensuring a wider presence across Armenia. The expansion will allow the company to cover Yerevan as well as most of the largest regional cities in Armenia.
According to customer feedback clients of Varks.am appreciate its wide network coverage through its branches. This is because Varks.am is located near them, serves clients very quickly and effectively and the lending conditions are very convenient for customers. This ensures a high level of customer satisfaction and a growing number of repeat clients.
Varks.am joined Mintos in February 2018 and offers its Armenia-issued short-term loans with an average repayment period of 30 days. Since its launch, more than EUR 10 million has been invested into its loans by investors. As of February 28, 2018, the company had a net loan portfolio of more than EUR 10.8 million. Currently, Varks.am issued short-term loans with a duration up to 30 days are offered to investors on Mintos with attractive rates of up to 14%. This provides a premium fee for high liquidity investments.