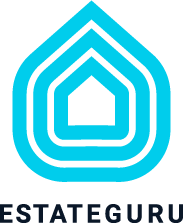 EstateGuru, the European leading cross-border marketplace for short-term property loans has secured its first institutional credit line to be invested into loans originated in the Baltic market.
EstateGuru CEO and co-founder Marek Pärtel comments:
"Establishing the EstateGuru – Varengold cooperation is a proof of having found a mutually beneficial cooperation model between a traditional financial institution and a fintech company. This is a clear sign that building a diversified portfolio of property backed loans is a very appealing instrument for institutional investors. Our Pan-European retail investor base is still the main source of capital. However, establishing a cooperation with Varengold Bank and other institutional investors enables EstateGuru to grow faster by offering a wider variety of property backed loans to our entire investor base and raise the flexibility of loan terms to our borrowers. Without a doubt it is an important milestone for EstateGuru in moving closer to our goal of becoming the leading provider of flexible property backed finance solutions in Europe. We still see many SME-s and property developers who are struggling to get property backed finance from traditional financial institutions due to highly regulated and lengthy processes. EstateGuru has a clear vision and roadmap to bridge the gaps left open in the property finance industry."
EststeGuru COO Mihkel Stamm adds:
"Establishing a cooperation with Varengold Bank is an unprecedented assurance of the quality of EstateGuru's business processes. The due diligence process was thorough and lengthy, during which Varengold's representatives were convinced of EstateGuru's product, procedures and the people behind the business."
Since the establishment in 2014 EstateGuru's investor base of over 11 000 investors have funded in excess of €50 million of secured property loans in Estonia, Latvia, Lithuania, Finland and Spain with zero losses to investors to date. With the recent developments, including entering 2 new markets in 2018 Q1, establishing an institutional credit line and an ongoing equity round, the firm is setting goals for the next European markets, to establish its Pan-European reach in coming years.
About Varengold Bank AG
Varengold Bank AG is a German private bank, headquartered in Hamburg. Varengold is the leading provider of products and services to the Marketplace Lending Industry
Founded in 1995 as an asset management boutique seeking to offer individual and high-performing financial products for private and institutional clients. In 2013, Varengold was granted a commercial banking license when it transformed into to fully fledged commercial bank.
Varengold Bank AG is registered with the German Federal Financial Supervisory Authority (BaFin) under number 109 520 and has been listed at Deutsche Börse in Frankfurt since the 20th of March 2007 (ISIN DE0005479307, WKN 547930). Varengold Bank AG is also connected to the Compensatory Fund of German Banks (EdB).