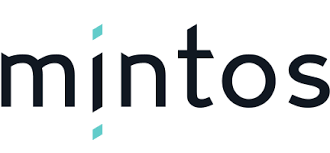 The investment opportunities from Africa on the Mintos marketplace have just doubled as GetBucks now offers you the chance to invest in personal loans from Kenya and Zambia, with yearly returns of up to 13%. In both countries, the company has special agreements that ensure loan repayments are deducted directly from the salary of the borrower.
GetBucks is part of the Frankfurt-listed fintech company, MyBucks. The loan originator joined Mintos in June 2017 and until now was offering investment opportunities in Poland and Botswana. Since joining the marketplace investors have invested more than EUR 4.9 million worth of GetBucks loans.
GetBucks Kenya (Emu Inya Enterprises Limited) exclusively lends to Kenyan civil servants, county employees and to employees of the Kenyan Teachers Service Commission. GetBucks Zambia provides loans for educational purposes and to employees of large national companies. In both countries, the company issues loans only based on special agreements that allow repayments to be deducted directly from the salary of the borrower. Because of this setup, personal loans issued by GetBucks from Kenya and Zambia have one of the lowest default rates on the market.
The average Kenya-issued personal loan on Mintos from GetBucks is EUR 800, with an average repayment period of 36 months. The average GetBucks Zambia-issued personal loan on Mintos is EUR 600, with a repayment period of 13 to 36 months. Investors can expect an annual return of up to 13% for GetBucks loans from both countries.
To keep its skin in the game, GetBucks will retain 5% of each loan placed on Mintos on its balance sheet. GetBucks ensures all loans from Kenya and Zambia that are delinquent for 60 days or more will be repurchased by the company. The obligations of GetBucks Kenya and GetBucks Zambia will be guaranteed by MyBucks Group.
Established in 1993, GetBucks Kenya has distributed more than EUR 14 million worth of loans since its inception. GetBucks Zambia started operating in 2014. Since then, more than EUR 23 million worth of loans has been given.
The Luxembourg-registered MyBucks Group was the first African fintech company to be listed on the Frankfurt Stock Exchange. In 2017, the company also successfully listed bonds on the Vienna, Botswana, and Zimbabwe stock exchanges to refinance existing debt facilities and to expand its loan book. The current market capitalisation of the company is in excess of EUR 170 million.
Kenya is one of the leading countries from Africa in the alternative lending industry. Economically, the country offers a youthful and growing population, dynamic private sector, highly skilled workforce, improved infrastructure and a new constitution. According to forecasts from The World Bank, GDP growth is expected to rebound to 5.8% in 2018 and 6.1% in 2019 respectively.
Zambia has one of the world's fastest growing populations, with the United Nations projecting that the country's population will triple by 2050. GDP is also set to improve, according to the World Bank, growth is forecast to strengthen to 4.5% in 2018 and 4.7% in 2019.