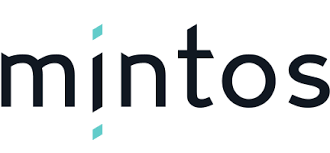 GetBucks has started placing short-term personal loans issued online in Botswana on the Mintos marketplace. With this move, GetBucks is the first loan originator on the Mintos marketplace to offer an opportunity to invest in loans issued in one of the fastest growing regions of the world — Africa.
GetBucks, part of Frankfurt-listed fintech company MyBucks, joined the Mintos marketplace in June 2017, offering investors the opportunity to invest in short-term personal loans issued in Poland. So far, the company has funded loans worth more than EUR 400 000 through Mintos.
Tim Nuy, Deputy CEO of MyBucks, says: "We initially approached Mintos as a practical and flexible solution to our funding needs in Europe. So far, the Mintos platform has given us great results, with excellent investor demand."
"The outcome was so good, we thought it would be great if we could find similar solutions for our successful African operations," says Nuy. "Some African markets are not too different from many Eastern European countries. Botswana, for example, has a very stable economy with a GDP per capita of over USD 16 000. Loan impairments there are much lower than in most Eastern European markets."
"We are glad to partner with Mintos in this initiative to allow European investors to participate in the African consumer finance business. We are confident that it will be as successful as it has been in Poland."
The average Botswana-issued loan GetBucks will place on the Mintos marketplace is EUR 250, with a repayment period of 30 days. The average annual net return to investors will reach 11%.
GetBucks will provide a buyback guarantee for loans that are delinquent for more than 60 days, and will keep at least 5% of each loan available on the Mintos marketplace on its balance sheet. Obligations of GetBucks Botswana will be guaranteed by MyBucks Group.
The subsidiary GetBucks acquired in Botswana was established in 1998 and provides short-term unsecured loans. The company has already disbursed more than 120 000 loans worth more than EUR 19 million, most of them for consumption and education.
MyBucks Group has experienced exponential growth since its inception in 2011. Through its different brands, the company offers customers unsecured consumer loans, banking solutions and insurance products.
MyBucks Group operates in 12 countries across three continents – Africa, Europe and Australia. The company currently has four banking licenses and employs over 1 000 people. It has disbursed more than 1 million loans since inception. MyBucks now has a loan portfolio of almost EUR 100 million; it had a record year in 2016 when the company disbursed EUR 124 million in loans.
The Luxembourg-registered MyBucks group is the first African fintech company to be listed on the Frankfurt Stock Exchange. It is also the first fintech company in Africa to provide savings products. In 2017, the company successfully listed bonds on the Vienna, Botswana and Zimbabwe stock exchange. It now has plans to list bonds in several other jurisdictions.
Over the last four years, MyBucks group's revenues have grown fivefold to reach EUR 66.3 million, as of the end of June 2017. The company's operating profit has grown over 30% in the past year to EUR 15.6 million.
GetBucks has developed unique credit-scoring technology with self-learning algorithms that allow the company to keep a default rate below 8%. The company distributes its product portfolio through digital channels and internet service points, which has allowed it to scale rapidly while also managing its credit risk effectively.
If you would like to invest in loans issued by GetBucks and use Auto Invest on the Mintos marketplace, be sure to adjust your settings accordingly and add GetBucks to your Auto Invest loan originators' list!
Please follow and like us: