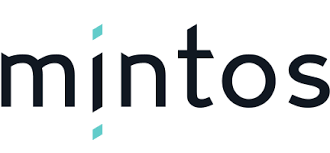 The newest addition to the Mintos marketplace are personal loans issued in Bulgaria by Cash Credit, a leading Bulgarian fintech company operating in the retail and online lending space.
Cash Credit is part of Cash Credit Group, which operates in Bulgaria, South Africa, and the Philippines. The group employs a unique business model of partnering with mobile service providers; this gives Cash Credit Group an advantage when assessing borrowers' credit worthiness, and allows them to issue loans quickly and conveniently. At the beginning of 2017, Cash Credit became the first company in the world to grant credit via Viber – a popular messaging, voice and video call mobile application.
"Joining Mintos will allow us to further utilize Cash Credit's know-how in efficient and profitable lending, while providing competitive returns to investors on the Mintos marketplace. We chose Mintos because we share similar values and a vision for the future of the financial services sector," says Anton Karagiozov, CEO of Cash Credit and member of the board of directors of Cash Credit Group.
The majority of Cash Credit borrowers in Bulgaria are private individuals seeking loans for general needs, repair and maintenance or utility payments. Operating online and in close to 70 retail offices, the company offers the fastest credit approval on the Bulgarian market – within less than six minutes.
The personal loans Cash Credit is set to offer investors on the Mintos marketplace will range from EUR 100 to EUR 1 000, with a repayment period of up to 18 months. The average net annual return to investors will range from 10 to 12%.
Cash Credit loans will be supplemented with a buyback guarantee covering loans delinquent for more than 60 days. Historically, the share of Cash Credit loans late by 60 days or more has been below 15%.
To retain its skin in the game, Cash Credit will keep at least 5% of each loan on the Mintos marketplace on its balance sheet.
"Bulgaria is a high-potential market. Investors on the Mintos marketplace have demonstrated solid demand to invest in loans issued in this geographic region. We are truly excited to start a cooperation with one of the top alternative finance providers in this country," says Martins Sulte, CEO and co-founder of Mintos.
Since its establishment in 2011, Cash Credit in Bulgaria has disbursed more than 240 000 loans worth more than EUR 55 million.
Cash Credit in Bulgaria had 15 000 active customers and a net loan portfolio of EUR 3.6 million, as of July 2017. During the first seven months of 2017, the company has issued loans worth EUR 7.5 million.
At the end of 2016, Cash Credit in Bulgaria had EUR 4.5 million in equity, EUR 5.2 million in assets and produced a 19% return on assets.
Cash Credit has received recognition for its successful business development. In 2013, the company raised USD 25 million investment from the global advisory and investment firm Delta Partners Capital Limited.