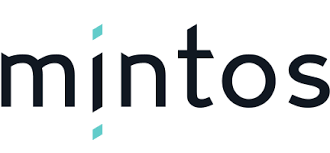 Mintos adds the fourth continent, Latin America, to its geographical diversity by adding a new loan originator from Colombia. RapiCredit.com has joined the marketplace and for the first time, you can now invest in Colombia-issued short-term consumer loans with returns up to 13%.
"RapiCredit.com joining Mintos is a great achievement. With this addition, Mintos now offers loans from four different continents and 21 countries. Latin America's alternative finance industry is growing rapidly, and we could not be happier to start on this continent with Colombia. Colombia is presently one of the first fintech hubs in the region and has one of the most comprehensive legal frameworks. We look forward to exploring this market further, and we are glad to offer this new opportunity to our investors," says Martins Sulte, CEO and co-founder of Mintos.
RapiCredit.com is a front-runner in the online lending industry in Colombia and started its operations in April 2014. The company's business model is built on its flexible, quick and hassle-free model to supply loans to borrowers using different online channels. The company was the first to launch a Facebook credit bot in the region. Rapicredit.com is committed to being transparent towards its customers, and this can be seen in its services – there are no hidden charges, fine print or unexpected costs.
"Rapicredit.com is helping Colombia's growing middle class to avoid informal loans and create a credit history. More than 20 million people in this country are underbanked and underserved. Through the intelligent use of technology, we are helping young Colombians with fast and easy short-term loans to help them pay for unforeseen expenses such as caring for children, helping a family member or to pay unexpected costs," says Daniel Materon, CEO of Rapicredit.com.
Colombia-issued short-term loans from RapiCredit.com on Mintos range from EUR 30 to EUR 160. The expected net annual return for investors is up to 13%. The repayment average period is 32 days and the company ensures all loans that are delinquent for more than 60 days will be bought back. Historically, non-performing loans for RapiCredit is below 10%. The company will maintain 5% skin in the game.
The alternative finance industry in Latin America is expanding quickly. In 2016, the industry in Colombia experienced rapid growth, from $334 thousand in 2015 to $11.2 million in 2016, representing a growth of 3 257%. The market has been driven predominantly by balance sheet consumer lending.
Please follow and like us: