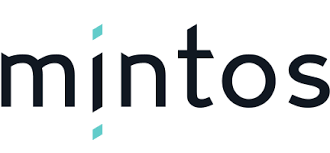 IuteCredit has yet again expanded its investment offering on Mintos by placing its consumer loans issued in Kosovo on the marketplace. This is in addition to the loans that were already available for investment from IuteCredit in Albania and Moldova.
IuteCredit Group was founded in 2008 and operates in Moldova, Albania, Macedonia and Kosovo. The Group has a net loan portfolio of EUR 30 million and has helped more than 200 000 customers. It aims to create the extraordinary experience in personal finance, by exceeding customer´s expectations.
The average Kosovo-issued loan on Mintos from IuteCredit will be EUR 400 with a repayment period of 8 months. The expected return for investors will be up to 11%. As Kosovo has adopted the Euro (EUR) as its official currency,  the loans by IuteCredit are offered in its local currency on the marketplace.
To align its interests with those of investors, IuteCredit will retain 10% of each loan placed on Mintos on its balance sheet. All Kosovo-issued loans from IuteCredit will come with a buyback guarantee and the company will undertake the obligations of repurchasing delinquent loans.
IuteCredit started its operations in Kosovo in November of 2017 and is regulated by the central bank of Kosovo. It is currently one of the alternative finance market leaders in the country. Since its inception, more than 8 000 loans have been issued in Kosovo worth more than EUR 3.5 million. As at the end of August 2018 its net loan portfolio in the country is EUR 2.2 million.
The Republic of Kosovo is Europe's youngest country as it declared its independence from Serbia on February 17, 2008. According to the World Bank, during 2009 to 2017 real GDP grew on average by 3.5% each year. According to Investment Climate Statements for 2017, in 2016, the country ratified a strategic investment law. This was in order to ease market access for investors in key sectors.
To obtain exposure to IuteCredit Kosovo loans, investors will be able to invest in loans issued by Mintos Finance to IuteCredit Kosovo, where repayments depend on the borrower's payments. Each loan issued by Mintos Finance to IuteCredit Kosovo will be pegged to a respective loan issued by IuteCredit Kosovo to the final borrower. Mintos Finance is a Mintos group company.
Please follow and like us: