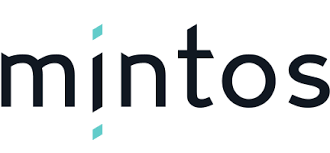 One of the largest and fastest growing short-term consumer lending companies in Latvia – Bino.lv – has just joined Mintos. Bino.lv has placed on the marketplace short-term loans with an expected annual return of up to 12.5% for you to invest in.
Bino.lv was launched in February 2017 and has had strong growth ever since. The company may have been established just recently, but the management team of Bino.lv has around 10 years' experience in the fintech industry. The CEO of Bino.lv, Toms Jurjevs is the former Regional Director of 4Finance – a global market leader in online consumer financing.
The experience of the management team can be seen in the rapid success of the company, as Bino.lv is already among the leading lending companies for short-term consumer loans in Latvia. Bino's data-driven approach has enabled it to build a strong performing net loan portfolio of EUR 4.6 million relatively quickly.
"At Bino.lv we use the latest technology and a data-driven approach to score our clients and issue loans. This has enabled us to build a strong performing portfolio that we are proud to list on the Mintos marketplace. We are excited to start this collaboration and believe that our loans will be a great opportunity for investors all around the world," says CEO of Bino.lv Toms Jurjevs.
On the marketplace, the short-term Latvia-issued loans range from EUR 50 to 425. The loans have a 30 day maturity and an expected yearly return up to 12.5%. Bino.lv will keep 10% of each loan placed on Mintos on its balance sheet to keep its skin in the game. All loans on Mintos from Bino.lv are secured with a buyback guarantee.
To obtain exposure to Bino.lv loans, investors will be able to invest in loans issued by Mintos Finance to Bino.lv, where repayments depend on the borrower's payments. Each loan issued by Mintos Finance to Bino.lv will be pegged to a respective loan issued by Bino.lv to the final borrower. Mintos Finance is a Mintos group company.
Please follow and like us: