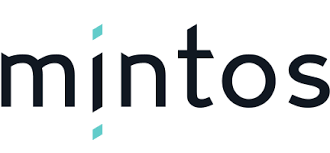 ID Finance now offers its Georgia-issued personal loans on Mintos for investment in euro (EUR). These loans are the same as the Georgia-issued loans already on the marketplace from ID Finance listed in Georgian lari (GEL) – but in EUR for your convenience.
"Georgia is a country with great business opportunities. It has about four million people and promises serious growth of the fintech industry in the next few years. With this move, we have removed the currency risk for EUR investors. The five-fold growth of ID Finance's revenue from the beginning of 2017 gives investors the confidence in high profitability and security of investments," says Boris Batine, co-founder and CEO of ID Finance.
The average Georgia-issued loan from ID Finance on Mintos is EUR 1 000, with a repayment period of up to 12 months. The annual net return offered to investors in EUR will reach 11%.
The typical ID Finance borrower in Georgia is a 35-year-old highly-educated male. He is married and raising a child. He owns a house or an apartment, has a full-time job and earns 10-15% more than the average Georgian citizen.
ID Finance will offer a buyback guarantee for loans that are delinquent for more than 60 days. For each loan placed on the Mintos marketplace, the company will keep at least 10% on its balance sheets to retain its skin in the game.
Since joining Mintos in March 2017, more than EUR 10 million has been funded. ID Finance has issued 1.3 million loans worth USD 300 million to date. For the first 10 months of 2017, ID Finance issued loans worth USD 152 million and generated USD 100 million in revenue, a 93% period growth. The company has been profitable since 2015.
Established in 2012, ID Finance is the largest online consumer lender in the CIS region and a leading one in Europe. ID Finance has over 4.2 million registered customers. The company's headquarters are in Barcelona, and it operates in Spain, Kazakhstan, Georgia, Poland, Russia, Mexico and Brazil. Following the company's geography expansion plans, ID Finance is boosting its presence in Latin America.
Please follow and like us: