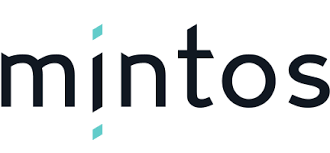 GetBucks, part of the Frankfurt-listed fintech company, MyBucks, has started placing short-term personal loans issued online in Poland on the Mintos marketplace. MyBucks operates across three continents – Africa, Europe, and Australia. It is planned to offer loans issued in Africa on the Mintos marketplace soon.
The average loan GetBucks will place on the Mintos marketplace is EUR 250, with a repayment period of 30 days. The loan originator will offer investment opportunities in both euro (EUR) and Polish Zloty (PLN). The average annual net return to investors will reach 11%.
GetBucks will further offer a buyback guarantee for loans that are delinquent for more than 60 days and will keep at least 5% of each loan available on the Mintos marketplace on its balance sheet.
The Luxembourg-registered MyBucks Group is the first African fintech company to be listed on the Frankfurt Stock Exchange. In 2017, the company also successfully listed bonds on the Vienna, Botswana, and Zimbabwe stock exchanges to refinance existing debt facilities and to expand its loan book. Current market capitalization of the company is in excess of EUR 170 million.
Over the last three years, MyBucks Group's revenues have grown by approximately 163% per annum, and its loan book has almost doubled during the last year alone, standing at EUR 77.2 million at the end of 2016. The company's revenue in the first half of 2017 has reached EUR 25.7 million with an operating profit of EUR 10.2 million.
GetBucks has developed unique credit scoring technology with self-learning algorithms that allow the company to keep a low default rate below 8%. The company distributes its product portfolio through digital channels and internet service points, which has allowed it to scale rapidly while also managing its credit risk effectively.
Please follow and like us: