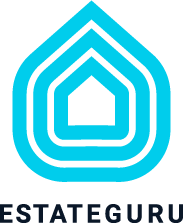 EstateGuru now offers a 0.5% cashback bonus for your investments made during the first 3 months from the registration.
How the program works?
In order to get the bonus you first must register by following THIS LINK.
The investor who completed a registration will get a 0.5% cashback bonus for the investments made in the first 3 months. Calculated bonus amounts are transferred to the investment account of the EstateGuru investor.
For other bonuses visit our Cash-back & Bonuses page.
Please follow and like us: