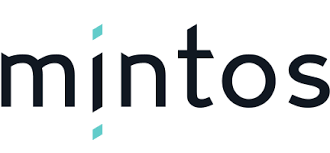 New loan originator from Georgia joins the Mintos peer-to-peer lending marketplace. Microfinance Organization BIG will offer investors the opportunity to invest in micro business, car, and agricultural loans to earn up to 17% annually.
BIG is one of the leading microfinance institutions in Georgia with nine years of experience issuing loans to small-and medium-sized businesses such as small retail stores, providers of various services, and family farms.
On the Mintos marketplace, BIG will offer investors the opportunity to invest in micro business, car, and agricultural loans denominated in Georgian lari (GEL) and ranging from GEL 300 to GEL 50 000. Loans will have a repayment period of up to three years. BIG will offer a buyback guarantee for loans that are delinquent for more than 60 days. To retain its skin in the game, BIG will keep at least 5% of each loan placed on the Mintos marketplace on its balance sheet.
BIG employs 245 people and operates 10 branches across Georgia, including in rural area centers. The number of active BIG customers recently exceeded 7 800. In 2016, the company's gross loan portfolio reached EUR 11.4 million. BIG's vigilant underwriting policy ensures that the share of loans with payments delayed by more than 30 days is under 4%.
BIG has demonstrated sustainable financial growth since its founding in 2008. The company has been profitable for the past nine years, delivering EUR 280 000 in net profit in 2016. BIG closed 2016 with a strong position of EUR 13.4 million in assets and EUR 3.2 million in equity. The company has a diversified funding structure, with shareholders contributing 40% of total funds and 28% of funds coming from international microfinance investment vehicles.
BIG pays special attention to Corporate Social Responsibility standards in the company's day-to-day operations. The company requires its loan officers to attend special responsible sales trainings and supports an array of social entrepreneurship initiatives. These efforts have granted BIG a social rating from MicroFinanza, the internationally-recognized ratings agency.
Please follow and like us: