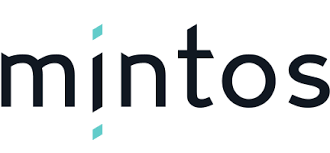 Here is an update on the situation with Eurocent-issued loans. After missing repayment of its corporate bonds on June 8, 2017, Eurocent has continued servicing the loans and passing on all borrower payments to investors on the Mintos marketplace. Since June 8, 2017, the outstanding investment portfolio in Eurocent loans on the Mintos marketplace has decreased by 21%.
Eurocent continues to negotiate with potential investors to resolve its financial situation. However, given the still-uncertain results of these negotiations, Eurocent has submitted an application to the court to restructure the company's debts. This is a formal procedure that prevents creditors from commencing enforcement proceedings of the unpaid corporate bonds. The decision of the court is expected by September 2017.
If the court does not allow restructuring of the debt, Eurocent will enter bankruptcy procedure. To prepare for this scenario, Mintos has made an agreement with a third party that will take over servicing Eurocent-issued loans assigned to investors on the Mintos marketplace.
Given its financial situation, Eurocent has suspended the automatic buyback of loans that are late by more than 60 days. When automatic buyback was suspended through the technical side of the platform, the shield icon visually indicating the buyback guarantee was temporarily lost as a result. However, Eurocent still remains liable for the guarantee, as indicated in the respective loan assignment agreements, and the shield icon will re-appear for Eurocent loans after the next platform update.
Eurocent-issued loans that are delinquent continue to be serviced according to standard processing, and all repayments made on the loans by borrowers are paid back to investors on the Mintos marketplace. The company plans to fulfill its buyback liability as soon as its financial situation has improved.
If the company's financial situation is not resolved and Eurocent enters bankruptcy procedure, investors with outstanding investment in delinquent loans that are not bought back will have a creditor claim against Eurocent.
Please follow and like us: