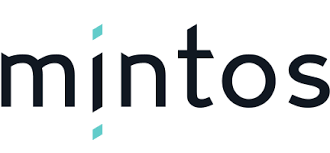 Kenya has just been added to the list of countries on Mintos! This is the second country from Africa and the 18th to be represented on the Mintos marketplace. Thanks to Watu Credit, you now have the opportunity to invest in Kenya-issued personal loans and reap returns of up to 13% per year.
Established in 2015, Watu Credit offers asset financing and business loans for small businesses. Headquartered in Mombasa the company is currently expanding with branches already opened in Nairobi, Malindi, Nakuru and Mombasa region.
"Watu Credit is pleased to join the diverse family of loan originators on Mintos. With a population of 48 million and sustained economic growth, Kenya offers a dynamic crediting environment. Watu Credit prides itself on having established in a short period an expedient, efficient and customer oriented product for previously under-serviced customer segments thanks to a dedicated team and proprietary IT solutions. Our partnership with Mintos will ensure Watu Credit's growth into other Kenyan regions," says Andris Kaneps, CEO of Watu Credit.
Kenya-issued loans placed on Mintos by Watu Credit are personal loans offered to individuals wishing to purchase motorbikes and three-wheelers (tuk-tuks) for their business. Loans range from EUR 800 to EUR 1 600. The average repayment period is 14 months with a weekly repayment schedule. Investors can expect a yearly return of up to 13%. All loans placed on the marketplace by Watu Credit are secured by the vehicles purchased with the loan.
To keep its skin in the game, Watu will retain 15% of each loan placed on Mintos on its balance sheet. The company offers a buyback guarantee for all loans that are delinquent for more than 60 days. Historically, Watu Credit has a delinquency rate of 7%.
Watu Credit currently has 68 employees, and since its inception has gained 7 750 active clients. As of the third quarter of 2017, Watu Credit had an outstanding loan portfolio of around EUR 1.6 million and had issued more than EUR 5 million worth of loans.