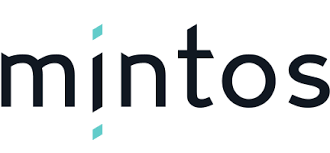 There are now even more investment opportunities from Denmark on Mintos, as Simbo.dk has just launched on the marketplace. Simbo.dk is one of the leading consumer loan providers in Denmark and now offers for investment its short-term consumer loans listed in euro (EUR) and Danish krone (DKK).
Launched in April 2017, Simbo.dk operates completely online and offers its customers a simple and fast way to receive a loan. The company prides itself on its high-quality customer service, which is reflected in its strong rating of 9.3 out of 10 on Trustpilot. Above all else, Simbo.dk ensures complete transparency with its loans – there are no hidden fees or interest. The efficient application process takes just one minute, and customers can have the funds in their account in 10 minutes.
"We are excited to begin this collaboration with Mintos and share our strong performing portfolio with investors on the marketplace. We believe Mintos will allow Simbo.dk to grow at an even faster rate and allow us to reach a larger customer base in Denmark, which is our goal," says Toms Jurjevs, CEO of Simbo.dk.
Denmark-issued loans from Simbo.dk are listed on Mintos in both EUR and DKK. The average loan from the company on the marketplace is around EUR 500 and DKK 4 300. The repayment term on average is 30 days, and borrowers make their repayments in a single instalment. You can expect a yearly return of up to 13%.
Simbo.dk guarantees the buyback of all loans that are delinquent for more than 60 days. To maintain its skin in the game, the company will keep 10% of each loan placed on Mintos on its balance sheet.
Since its inception, Simbo.dk has experienced strong growth. As of the end of April 2018 the company had a net loan portfolio of EUR 4.1 million.
The rapid growth of Simbo.dk can be attributed to the extensive experience of the management teams within the fintech industry. The founder and CEO of Simbo.dk, Toms Jurjevs, has 8 years experience in top executive positions with online short-term consumer lending market leaders. He has overseen businesses in Latvia, Lithuania, Estonia, Armenia and Romania. In addition, the local Managing Director for the Danish market, Stefan Agergaard Hansen, has executive experience from multiple short-term lending providers including in the peer-to-peer industry. He has overseen operations and business development in Denmark, Norway, Sweden, Spain, Poland and Finland.