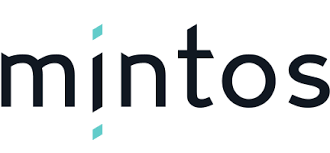 New loan originator from China joins Mintos peer-to-peer lending marketplace! PangMaoBao will offer investors to invest in invoice-financing loans. PangMaoBao is a part of Zhaogang group, the biggest e-commerce platform in China connecting steel makers and buyers. PangMaoBao provides supply chain financing against outstanding invoices to well-known companies such as Amazon, Disney, DHL, Siemens and others.
The average loan that PangMaoBao will place on the Mintos marketplace will have a repayment period of 30 to 90 days. The loan originator will initially offer investment opportunities in EUR and USD.
It is expected that the average annual net return to investors will be around 6-7%. PangMaoBao will offer a buyback guarantee for loans that are delinquent for more than 60 days. To retain its "skin in the game", PangMaoBao will keep at least 5% of each loan available on the Mintos marketplace on its balance sheet.
Since its start in May 2015, PangMaoBao has reached 2 300 registered customers, and more than EUR 27.3 million in loans have been issued to date. In 2016, the company issued loans worth EUR 17 million and generated EUR 1.1 million in revenue.
PangMaoBao ensures comprehensive and detailed credit assessment and risk control. By accumulating real-time data from Zhaogang to aid in risk management, they have ensured a bad debt rate of 0%, meaning investors face relatively low risk when investing in these loans.
Founded in 2012, Zhaogang is the biggest e-commerce platform for the steel industry in China. Zhaogang is based in Shanghai and has more than 1 400 employees. Zhaogang operates 46 branches throughout China and Asia, including branches in South Korea, Vietnam, Thailand and the United Arab Emirates. Its revenue reached RMB 14.1 billion (EUR 1.9 billion) in 2015. Zhaogang has received backing from major venture capital firms in both China and abroad, including IDG, Sequoia Capital, Matrix Partners China and Zhen Fund. In January 2016, Zhaogang completed RMB 1.1 billion (EUR 151 million) series E round of financing, potentially the last round of financing before it is listed on the domestic stock market.
Zhaogang has received high praise in the industry, including the following awards: "2016 China's Annual Innovation and Growth of 100 Enterprises, 2016 Best Internet Finance Social Responsibility Award", "Top 100 China's Internet Companies of 2016", and others.