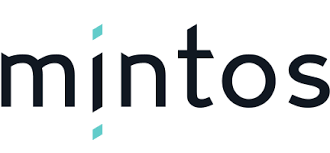 Mintos have a new addition to the loan originators family! Kuki.pl has just launched on the marketplace and offers you the opportunity to invest in its short-term consumer loans issued in Poland. The company is one of the fastest growing online short-term lenders in Poland and now lists its loans on Mintos in EUR and PLN for investment.
Established in 2017 Kuki.pl is a non-bank financial institution located in Warsaw, Poland and has its headquarters in Riga, Latvia. The company is made up of a team of 23 employees and is led by a strong management team which has up to 10 years experience in the online short-term consumer crediting market. Kuki.pl values its relationship with its customers above all else and aims to give the most convenient and fastest service. It achieves this through innovation, as it deploys the latest technologies to ensure instant consumer identification and scoring.
"We are excited to begin this collaboration with Mintos and share our strong performing portfolio with investors on the marketplace. We believe Mintos will allow Kuki.pl to grow at an even faster rate and allow us to reach a larger customer base in Poland, which is our goal," says Toms Jurjevs, Group CEO.
The average Poland-issued short-term loan from Kuki.pl is around EUR 420 and PLN 1 760. The average repayment period is 30 days. You can expect an annual return rate of up to 13.1%.
Kuki.pl will keep 10% of each loan on its balance sheet to maintain its skin in the game. The company guarantees all of its loans that are delinquent for 60 days will be secured with a buyback guarantee. Kuki.pl and Bino.lv both belong to the same group.
Kuki.pl's data-driven approach has enabled it to build a well-performing portfolio relatively quickly. Since its inception until March, 2018, it has originated more than 36 700 loans worth more than EUR 12.3 million. As of February 28, 2018, the company had a net loan portfolio of around EUR 4.2 million.