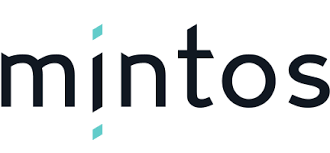 The Mintos marketplace just got bigger as Credius now offers personal loans for investment in Romania. Credius is one of the five largest alternative lenders in Romania and it is backed by a private equity group from the United States, and you can invest in its personal loans listed in EUR now!
Credius is part of the American investment group of private equity funds New Century Holdings ("NCH"). NCH manages approximately USD 3 billion of capital through a network of nine offices in Eastern Europe, Russia and Brazil. NCH has been active on the Romanian market since 1994, particularly in such industries as real estate and finance & banking services.
"Romania, the leader of GDP growth in the European Union in 2017, is experiencing a transition from an offline to an online economy. Credius is both taking advantage of this opportunity and is one of the most important drivers of this transition", says Andrey Buzgan, Credius CEO.
Credius is a lending company focused on the segment of instalment loans to individuals. The average Romania-issued loan on Mintos from Credius is EUR 750 with a repayment period of 12 to 24 months. You can expect a net annual return of up to 9.5%.
To align its interests with those of investors, Credius will retain 10% of each loan placed on Mintos on its balance sheet. All Romania-issued loans from Credius come with a buyback guarantee and Credius will undertake the obligations of repurchasing delinquent loans.
Credius started its operations in Romania in 2013. It is currently in the top five alternative finance market leaders in the country when comparing the number of customers, monthly volumes of new loan origination, and the size of its loan portfolio. Credius is a leading market player both with its innovative online technologies and in terms of sales volumes. Its branch network is one of the largest in Romania with more than 80 offices. The company's activities are regulated by the National Bank of Romania.
Since its inception, Credius has issued 53 000 loans worth more than EUR 33 million. The company maintains a very strong balance sheet with no external debt on its books. In 2017 the company reached EUR 19 million in revenues and EUR 2 million in net profit. As of the end of June 2018, its loan portfolio of EUR 9.5 million had been financed exclusively by its shareholders through the injection of equity capital and subordinated loan as well as through the reinvestment of internally generated cash flows. Historically, the average part of its non-performing loan portfolio being overdue more than 60 days has been around 10%.
To obtain exposure to Credius loans, investors will be able to invest in loans issued by Mintos Finance to Credius, where repayments depend on the borrower's payments. Each loan issued by Mintos Finance to Credius will be pegged to a respective loan issued by Credius to the final borrower. Mintos Finance is a Mintos group company.