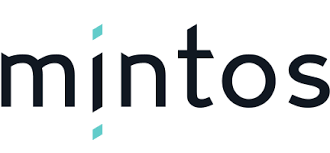 Thanks to Mozipo Group, investors on Mintos now have even more investment opportunities in Denmark. Personal loans issued by Mozipo in Denmark are now available on the Mintos marketplace in euro (EUR), and soon loans in Danish krone (DKK) will be added as well.
Mozipo Group has built a strong reputation for itself since it was established in Lithuania more than a decade ago. Mozipo is known for being a reliable, transparent and responsible non-bank financial institution. The company was one of the first to offer online and SMS credit solutions. Mozipo Group operates in Lithuania, Denmark and Romania, and plans to expand to five more countries in the near future.
Denmark-issued Mozipo Group loans listed on the Mintos marketplace will range from EUR 65 to EUR 945. The repayment period will be up to one year. Investors can expect an annual return of 11%-13%.
Mozipo will offer a buyback guarantee for loans that have been delinquent for more than 60 days. The obligations of Mozipo Denmark will be guaranteed by Mozipo Group. To keep their skin in the game, Mozipo will retain 10% of each loan put on Mintos on their balance sheet.
Mozipo Group has been trusted by more than 230 000 customers. The average borrower of Mozipo is a 36-45-year-old city resident. They have an average monthly income and use the loans to primarily cover daily and unexpected expenses.
Since 2007, the company has issued 660 000 loans worth over EUR 135 million.
Mozipo Denmark started its operations at the end of 2016 and it has attracted over 17 000 clients. Since then, the company has issued more than EUR 3 million worth of loans in Denmark.
Mozipo Group's business model is based on the use of efficient technologies. The company has developed a unique risk scoring system, reducing the number of non-performing loans issued. In Denmark, the share of non-performing loans is recently below 34%.
Since Mozipo joined Mintos in March 2017, its loans from Lithuania and Romania worth EUR 6 million have been funded through the Mintos marketplace.