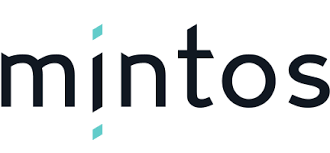 Mintos is continuing its geographical expansion and they are happy to announce that they have just launched the first loan originator from Ukraine on the marketplace! Dinero is the fastest growing online lender in Ukraine and it specialises in short-term loans. The company now offers you the opportunity to invest in its short-term loans listed in EUR on Mintos with expected net annual returns of up to 9.5%.
Dinero was established in 2017 and as of June 30, 2018, it has issued more than 59 000 loans with a net loan portfolio of more than EUR 2 million. The main goal of Dinero is to provide customers with immediate assistance in the event of unforeseen financial situations. The way the company assesses the creditworthiness of its clients is by using various scoring models, depending on the clients' sociodemographic parameters such as age, credit history and other factors.
"Dinero is very proud to join the Mintos marketplace. We see marketplace lending as one of the global financial market trends, and Dinero is the first Ukrainian microfinance company to join a European lending marketplace," said Ilya Vesely, CEO of Dinero.
Ukrainian-issued short-term loans from Dinero on Mintos range from around EUR 20 to EUR 360. The repayment period ranges from 7 to 30 days. You can expect a net annual return of up to 9.5%.
All Dinero's loans are secured with a buyback guarantee, meaning any loans that are delinquent for more than 60 days will be repurchased. The company will maintain 10% of each loan placed on Mintos on its balance sheet, to maintain its skin in the game.
Investment structure
Taking into consideration legal requirements and investors' interests, investors will be able to obtain exposure to Dinero loans by investing in loans issued by Mintos Finance SIA, Mintos Group company, to Mondoo SIA, a Dinero group company.
The repayment of each loan issued by Mintos Finance to Mondoo will be pegged to the repayment of a respective loan issued by Mondoo to Dinero and this loan will be pegged to repayment of the respective loan issued by Dinero to the borrower. Mintos Finance loans will be directly secured by a pledge on claims arising from Dinero loans issued to borrowers.
Mintos Finance will provide funding to Mondoo up to 90% of the principal of a respective loan Dinero has issued to its borrower. Accordingly, Dinero will keep 10% skin in the game. Dinero will repay the loan to Mondoo in lockstep with the repayment of the respective loan Dinero has issued to its borrower.
Should the borrower's loan become delinquent for 60 days or more, Mondoo would ensure the repayment to Mintos Finance of the respective part of the loan received from Mintos Finance in full, together with accrued interest and Mondoo would ensure the buyback of the claims on this loan from investors.
"We are very pleased to welcome Dinero to the Mintos family. Our main goal at Mintos is to create a global marketplace for loans and geographical expansion is key to achieving this goal. We hope our investors enjoy this fantastic opportunity to diversify their investment portfolio and invest in Ukraine-issued short-term loans," says Martins Sulte, CEO and Co-founder of Mintos.
The typical borrowers of loans issued by Dinero are aged 18 to 75 years, who usually take loans for personal unforeseen expenses. The company charges its borrowers an annual percentage rate (APR) of 270%.
Since its foundation in November 2017, in just eight months of operations, the company has disbursed a total of more than EUR 4 million in loans. Dinero currently employs more than 80 employees and as of June 30, 2018, the number of active customers exceeded 37 000.