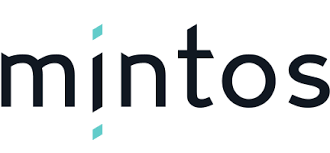 The Lime Zaim company is a technology-driven financial service provider from Russia and will offer returns up to 13% and 18% for its EUR and RUB loans respectively on the Mintos peer-to-peer lending marketplace.
Lime Zaim, part of the Lime Group, was established in 2013 in Russia and began issuing loans in the first quarter of 2014. Lime Zaim's lending products assist under-banked consumers to expand their purchasing power and to manage their short-term cash flow needs. To achieve this, the company offers short-term loans and instalment loans to citizens of Russia completely online. Its proprietary machine-learning scoring algorithms combine standard credit history information with behavioural and demographic factors to provide it with a more accurate credit score. This allows the company to offer credit to borrowers passed over by traditional lenders.
"The Mintos marketplace offers an outstandingly flexible source of funds enabling us to smooth capital flows by exactly matching assets with liabilities and to further diversify our funding structure," says Kevin Hurley, Vice President of Finance at Lime Capital Partners.
On Mintos, the average Russia-issued personal loan from Lime Zaim is around RUB 7 000, and the average EUR equivalent is EUR 100. The average repayment period is 28 days. You can expect a net annual return of up to 18% for its loans listed in RUB and up to 13% for its EUR loans.
All loans from Lime Zaim come with the buyback guarantee from its mother company, Laim Zaim Holdings Limited. This means, if a loan is delinquent for more than 60 days Laim Zaim Holdings Limited will repurchase the loan. The loan originator will also keep 10% skin in the game, to ensure its interests align with those of investors.
Since its founding in 2013 by Alexey Nefedov and Stanislav Sergushkin, Lime Zaim have scored hundreds of thousands of loan applications, issuing 393 000 loans to more than 100 000 customers.
Lime Zaim's revenue for 2017 was around EUR 11.6 million and net profit for the same time period was around EUR 1.4 million. As at January 1, 2018 it had a net loan portfolio of more than EUR 2.3 million.