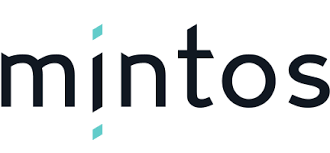 For the first time on Mintos, now you can invest in Kazakhstan loans. Kredit24 has joined the Mintos marketplace and its short-term consumer loans in both euro (EUR) and Kazakhstani tenge (KZT) are available for investment. Kazakhstan is the first Central Asia country to be added to the Mintos marketplace.
Kredit24 is a pioneer in offering online micro-loans in Kazakhstan. It is a member of Silkway Ventures, the fast-growing international group of tech companies focusing on consumer finance and financial price comparison in Central and Southeast Asia. With the holding company based in Singapore, Silkway Ventures is a privately owned group that currently employs 120+ staff in three countries and consistently delivers double-digit annual growth for the past eight years.
"We have investor backing and are cash flow positive, but because of our fast-growing loan portfolio, we want to diversify our funding sources for loans issued. We see working with a European fintech player like Mintos as the next step in our development and are proud to be the first loan originator from Kazakhstan on the Mintos marketplace. Kazakhstan's online finance market is growing quite rapidly, but there is still a lot of room for further expansion of our business in the country," says CEO of Kredit24, Alexey Sidorov.
Kredit24 started its operations in 2013 and plans to expand into other countries in the region soon. The company's services are delivered completely online and borrowers can get a loan in just a few minutes. Repeat customers can get a loan 24/7. Kredit24 offers flexible repayment terms. Because of its unique business model, since its inception the company has attracted 400 000 registered clients in Kazakhstan and has issued over EUR 14.5 million in loans.
You can invest in Kazakhstan-issued loans from Kredit24 in both EUR and KZT. The average loan on Mintos is EUR 100 with a repayment period of 30 days. For EUR loans, the expected return is up to 11% per annum. For KZT you can expect an annual return of up to 21%. Kredit24 instalment loans with longer maturities will be placed on the marketplace soon.
Kredit24 ensures all loans delinquent for more than 60 days will be bought back by the company. It will also keep 10% of each loan on the marketplace on its balance sheet to keep its skin in the game.
"Kredit24 joining Mintos is a huge bonus for the marketplace. Investors now have the opportunity to invest in 19 different countries, and with the addition of the Kazakh Tenge, ten different currencies. Central Asia, and Kazakhstan specifically, offer investors on Mintos exciting new investment opportunities – the chance to invest in loans from a rapidly developing market with exponential room for growth, and at great rates," says Martins Sulte, CEO and co-founder of Mintos.
Kazakhstan is the largest economy in Central Asia and has maintained political and economic stability over the past 25 years. It has a rapidly developing alternative finance market. The country is growing at a strong pace and according to the World Bank is set to experience steady growth. Since 2002, the GDP of Kazakhstan per capita has risen sixfold.
There are two ways to invest in KZT loans on Mintos: transferring KZT directly to your investor's account on Mintos or by converting your primary currency into KZT on the Mintos marketplace. For EUR to KZT conversions on Mintos, there is a market-level fee of 3.6%.