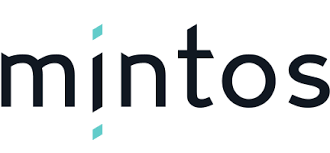 A new invoice financing provider from Poland joins Mintos. InviPay is the leading non-bank micro factoring fintech institutions in Poland. The company offers to invest in invoices in both euro (EUR) and Polish złoty (PLN) on Mintos with expected annual returns of 10%.
Established in 2015, InviPay is a market leader in innovation in Poland for invoice financing. InviPay is one of the few invoice financing companies in Poland to be completely online and supplies its services to small and medium-sized businesses through its website and user-friendly inviPay mobile app. InviPay provides factoring services to the businesses – issuers of the invoice – and takes over the servicing of the invoice. This means the purchaser of the service or goods will repay the invoice directly to inviPay. The application process is fast and flexible and customers can receive funds in approximately two hours, from downloading the app to having the funds in their account.
"In Poland, there are almost two million small and medium enterprises and they contribute to more than a half of Polish GDP, however, 81% of these companies experience a delay with receiving payments on time. InviPay plays a significant role for them to help close the financing gap. This is why we decided to join Mintos as the demand for our micro factoring products is increasing rapidly. By joining the Mintos marketplace we want to open a new flexible capital source so we can finance more clients and widen our market share in Poland, and then later abroad," says Marcin Pasenik, CEO of inviPay.
InviPay has listed invoices on Mintos in two currencies – EUR and PLN. The average Poland-issued invoices are EUR 750 and PLN 4 900. The average repayment period in both currencies is 45 days. You can expect a yearly return of up to 10% for all invoices from inviPay.
All inviPay invoices listed in EUR and PLN that are delinquent for more than 60 days are secured with a buyback guarantee. The company will retain 10% of all invoices placed on Mintos on its balance sheet.
InviPay is one of the fastest growing factoring companies in Poland. In 2017 alone, the company's turnover tripled in comparison to 2016. Since its inception, the total amount financed is more than EUR 50 million. In the past two years, inviPay has made nearly 75 000 transactions, and in 2017 experienced a 126% year-on-year growth in transactions from 2016.
Since its inception, the company has provided its invoice financing services to more than 3 000 clients and it is the exclusive provider of micro factoring services to the clients of three major players in the Polish banking industry – ING Bank, Alior Bank and Bank Pocztowy. The inviPay app is integrated with over 30 different databases from data collection companies which contain information about borrowers. This allows a potential client to be verified within 30 seconds. The company also has a highly-skilled risk department, that can assess clients that require individual attention.