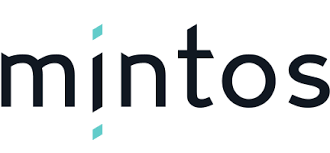 The leading VAT refund provider in Central and Eastern Europe has joined Mintos. EBV Finance offers fast VAT and excise duty refund services to transportation companies in Europe. You can now invest in VAT receivables from European governments and earn returns of up to 9%.
Established in 2009, EBV Finance is an international company lead by a team of factoring experts. Based in Lithuania, it offers fast VAT and excise duty refund services to transportation companies, which have applied for VAT and excise duty refunds from governments in Europe. EBV Finance issues VAT refunds from 31 European countries, the main receivables come from Belgium, Luxembourg, France, Germany and Austria.
The process of tax refunds can be burdensome, taking up to eight months and can lead to frozen working capital. EBV Finance is a great solution to get access to the refunds in just two days. Once EBV Finance has approved the loan, it takes over the carrier's application with the government. EBV Finance is a specialist in tax administration and is able to receive the tax refunds faster than it would have taken its clients.
"We are very glad to offer investors on Mintos the opportunity to invest in VAT receivables from European governments. EBV Finance's loan portfolio is unique. Because the governments are legally obliged to refund the VAT and excise duties to the company, the risk of a default on the payment is virtually non-existent. This means investors can earn great risk-adjusted return," says Martins Sulte, CEO and Co-founder of Mintos.
The average loan listed on Mintos is EUR 1 000 with a repayment period of up to 9 months. For EBV Finance loans you can expect a net annual return of up to 9%.
EBV Finance will keep 10% of each loan placed on Mintos on its balance sheet, to keep its interests aligned with those of investors. The company ensures a buyback guarantee for all loans that are delinquent for more than 60 days.
EBV Finance has the largest VAT refund portfolio in the Baltic states. Per year, EBV Finance has refunded more than EUR 80 million and this number is growing at a rapid pace. In 2017, the revenue for the company was EUR 3 million and the net profit was around EUR 1.5 million. The company has made a profit every year since its inception in 2009.
Since its establishment, EBV Finance has acquired more than 1 200 clients including DSV, DHL, Hellmann Worldwide Logistics and many others large international transport groups. EBV Finance works with well-known fuel suppliers such as Circle K, ESSO, Total and others.
Currently, EBV Finance operates in nine countries in Europe: Germany, Poland, Sweden, Finland, Denmark, Spain, Lithuania, Latvia and Estonia and plans to enter new markets in the near future.