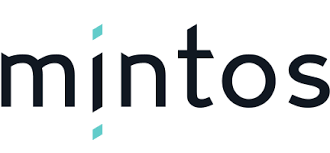 New loan originator from Poland joins the Mintos marketplace! Capital Service has joined Mintos and, starting 23/03/2017, will place installment loans issued on- and offline in Poland on the platform.
Capital Service operates the second-largest non-bank lending branch network in Poland. The company  was founded in 1999 and has accumulated significant experience in consumer lending over the past 18 years. Capital Service loans placed on the marketplace will range in size from EUR 250 to EUR 3 600, with a repayment deadline of 3 to 48 months. The net annual return is expected to range from 10% to 12%. For each loan placed on the Mintos marketplace, Capital Service will retain at least 10% on its balance sheets – part of its "skin in the game." Capital Service will offer a buyback guarantee for loans that are delinquent for more than 60 days.
Investment opportunities from Capital Service will be offered in euro (EUR) and Polish zloty (PLN).
Capital Service employs more than 430 people. Since beginning operations, it has gained more 51 000 active customers. Last year, Capital Service had a revenue of EUR 19.2 million, with profit before tax slightly above the EUR 1.8 million mark. Its equity stood at EUR 5 million at the end of 2016. The share of loans overdue by more than 60 days in the company's portfolio is 7.5%.
Capital Service's mission is to provide customers with simple access to cash – quickly, conveniently, at any time, in any place and at a reasonable cost. The company uses the newest IT solutions to allow for fast and efficient data processing and loan issuing decisions.
To date (23/03/2017), 21 loan originators have joined the Mintos marketplace, ensuring investors with wide investment options.