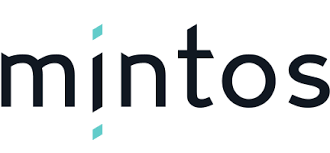 There are now more investment opportunities in Euro (EUR) and Polish zloty (PLN) on Mintos! Alfakredyt has just launched on the marketplace and offers you the opportunity to invest in its short-term Poland-issued loans and earn net annual returns of up to 11%.
Alfakredyt was established in 2013 in Poland and since its inception around 150 000 loans have been disbursed worth EUR 55.5 million. The company offers loans up to PLN 4 000 (around EUR 900) and it prides itself on its fast service – borrowers can receive funds in their account within 15 minutes once their application has been accepted. The company's fast product and high-quality customer service have attracted more than 43 500 customers since its inception. 89% of the company's currently active borrowers are repeat borrowers.
"We are pleased to join Mintos because it has a vast investor database, impeccable reputation and transparent methods of cooperation. We believe this will help us to increase the volume of disbursed loans and better serve our borrowers, whilst also offer investors on Mintos the opportunity to invest in loans listed in PLN and diversify their loan portfolios," says Aleksejs Gromovs, Member of the Board at Alfakredyt.
On Mintos, the average Poland-issued loan from Alfakredyt available for investment is around EUR 400 and PLN 1 800 with a maturity of up to 30 days. You can expect net annual returns of up to 11% for all of Alfakredyt's loans. All loans from the company will come with the buyback guarantee, and additionally, it will maintain 10% skin in the game to ensure its interests are aligned with those of investors.
Alfakredyt has an effective CRM system which has allowed the company to make nearly 80% of the business completely automated, and other processes semi-automated. This means there is less room for mistakes and allows it to run efficiently and cost-effectively. The company has also developed an automated scoring system, which is based on several factors – databases, in-depth automatic analysis based on historical data (similar to Big data) and personal experience of management. All of this combined means borrowers can get access to funds incredibly quickly and allows Alfakredyt to make the best decision when approving a loan.
As of December 31, 2017, Alfakredyt had a net profit of almost EUR 188 000 and a net revenue of more than EUR 3.1 million. Currently, the company has a net loan portfolio of EUR 4.14 million.