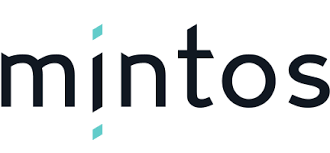 Placet Group is a leading non-bank credit provider in Estonia that issues secured and unsecured loans to individuals and legal entities with a focus on personal and short-term loans. The group was established in 2005 and launched its first brand on the Estonian market in 2007. Since then the group has launched additional brands in Estonia and started issuing loans in Lithuania in 2011 and Poland in 2015. The group prioritises an individual approach to customers, a high-quality service and operational efficiency and transparency.
Now you have the opportunity to invest on Mintos peer-to-peer lending marketplace in personal loans issued in Estonia. In Estonia, the company issues its loans under its brands smsmoney.ee, smsraha.ee, laen.ee . Take advantage of this great opportunity to earn net annual returns of up to 10% now.
Placet Group is a well-established non-bank finance lender. It started its operations more than a decade ago in 2005 and launched its first brand in Estonia in 2007. Since then, the group has launched more brands in Estonia and started its operations in Lithuania and Poland. It aims to give its customers an individual approach, high-quality and fast service and transparency. These values have attracted over 125 000 unique customers in Estonia.
"We have been watching Mintos for a long time and the marketplace has demonstrated rapid growth and has achieved magnificent success in the investment market. We know success does not come without effort and the team behind Mintos is made up of hard-working professionals. In Mintos, we see a strong, reliable and professional partner in investments and with the help of the marketplace, we plan to increase our market share and also consider the possibility of entering new credit markets," says Gennadi Krotov, CEO of Placet Group OÜ.
The average Estonia-issued personal loan from Placet Group on Mintos is around EUR 500, the total range of loans from the company on the marketplace is EUR 100 to EUR 7 500. The repayment period ranges from 30 days up to 5 years, although 30 days to one year is the most common repayment period. You can expect a net annual return of up to 10%.
All loans from Placet Group come with the buyback guarantee. This means, if a loan is delinquent for more than 60 days the loan originator will repurchase the loan. The company will also keep 5% skin in the game, to ensure its interests align with those of investors. Placet Group has a history of low delinquency rates. The percentage of its loan portfolio that is delinquent is around 5%.
Placet Group is well capitalised with an equity-to-assets ratio of 73% and since 2007, has disbursed around 550 000 loans in Estonia worth EUR 180 million. At the end of 2017, its net loan portfolio in Estonia amounted to EUR 15 million while achieving a turnover of EUR 6.2 million and a profit of EUR 2 million. The company expects stable growth and profits for future years in its home market.
Please follow and like us: