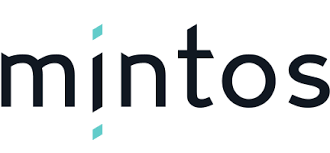 Mogo is now offering investors even more investment opportunities on the marketplace, as Mogo Georgia has just launched on Mintos. Mogo is the largest non-bank car loan provider in the Baltic region, and Mogo Georgia is a market leader for non-bank car loans in Georgia. Investors can now invest in its Georgia-issued secured car loans listed in Euro (EUR) and Georgian lari (GEL) on the marketplace.
Established in 2012, Mogo's business model is based on its fast customer service and open communication. As a result, the company has more than 40 000 clients worldwide. Headquartered in Latvia, it also has operations in Albania, Armenia, Bulgaria, Estonia, Georgia, Lithuania, Moldova, Poland and Romania.
The average Georgia-issued car loan from Mogo is around EUR 1 500 and GEL 4 500, with a typical repayment period of 33 months. Investors can expect an annual net return of up to 14% for its loans listed in EUR loans and up to 18% for its GEL loans.
To maintain its skin in the game, Mogo will keep 5% of each loan. All Georgia-issued loans from the company are secured with a buyback guarantee and will be repurchased if a loan is delinquent for 60 days or more.
Mogo Georgia was founded in June 2014 and has since issued 35 781 loans worth more than EUR 55.7 million. The company offers residents of Georgia car loans with repayment periods up to 72 months and allows borrowers to receive their loan on the same day of their application.
The typical borrower from Mogo Georgia is a male who is 32 years of age. He has a regular income and is approaching Mogo because he wants a simple, fast and hassle-free service. Whilst a bank is the cheaper option to receive a loan in Georgia, they also require many documents and there can be a lengthy waiting time to receive the funds. Banks also try to avoid supplying financing for used cars and only disburse these loans for their long-term clients. Therefore, Mogo is the fastest way to buy a car with minimal down-payment, as well as receive a loan quickly by using your car as collateral.
Mogo launched on Mintos in 2015 and so far around EUR 132 million has been invested in its loans on the marketplace. In addition to the Georgia-issued loans, Mogo also offers you the opportunity to invest in its loans from Bulgaria, Estonia, Latvia, Lithuania, Poland and Romania, as well as unsecured personal loans from Latvia, on Mintos. These investment opportunities are now available in four currencies – EUR, British pound (GBP), GEL and Polish zloty (PLN).
Please follow and like us: