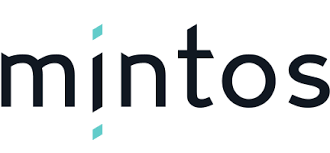 There are now even more opportunities for investment on Mintos as Metrokredit has just launched on the marketplace and offers its short-term loans for investment in Euro (EUR).
Metrokredit was established in 2017 in St Petersburg, Russia and it is regulated by the Central Bank of Russia. The company offers short-term loans in RUB of up to RUB 30 000 to citizens of Russia. Metrokredit offers its borrowers a fast and convenient service. All loans are issued solely online via their website and for first-time borrowers, they can receive a loan in just five minutes once approved. For repeated borrowers the time is even shorter – they can have funds in their account in only one minute. The approval process is also very fast as the company uses an advanced self-developed scoring model. This allows the company to evaluate the creditworthiness of a borrower within 10 minutes. It is because of this fast and friendly service that the company has already attracted more than 14 000 customers.
The average Russia-issued short-term loan the company has placed on Mintos is around EUR 112. The repayment period is 30 days and borrowers repay their loan in a single instalment. You can expect net annual returns of up to 13% for its loans listed in EUR.
All loans placed on Mintos by Metrokredit have a buyback guarantee and will be repurchased if the loan is delinquent for 60 days or more. The company will also keep 15% of each loan it places on the marketplace to maintain its skin in the game.
As of May 30, 2018, Metrokredit had a net loan portfolio of EUR 725 000. Since its establishment, it has originated 21 000 loans worth more than EUR 2.2 million. The company has a steadily growing revenue increasing monthly by 25 to 50%.
This is a great opportunity to diversify your portfolio and invest in Metrokredit's loans listed in EUR .
Please follow and like us: