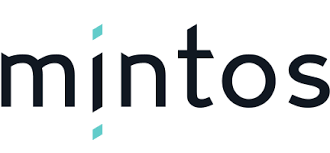 A new loan originator from Russia has just launched on the Mintos peer-to-peer lending marketplace! Kviku is a leading fintech platform which currently provides instant online point-of-sale and instalment credit solutions to borrowers in Russia and Kazakhstan. In 2018, the company plans to expand its services into Spain and Poland. Kviku is the sixth loan originator with operations in Russia to join Mintos and you can now invest in its Russia-issued consumer loans listed in Euro (EUR) and Russian ruble (RUB).
Kviku was established in 2013 and was one of the first fintech company to challenge the traditional banks in Russia. The company operates completely online and offers a fast, reliable, convenient and transparent service. Kviku issues loans through its virtual credit card and point-of-sale partners and holds a microfinance license in Russia. First-time borrowers can take a loan up to EUR 300 to purchase online or offline goods and services. For repeat borrowers, the company offers cash instalment loans up to EUR 1 500 with a six month repayment period. Both loan products will be available for investment on Mintos.
"We are excited to be among the first originators to offer point-of-sale loans on the Mintos marketplace. The Russian online lending market is one of the most regulated globally and investors will surely benefit from the extra layer of regulation. Kviku is a leading European online point-of-sale lender and we look forward to diversifying our funding sources for loans that we issue in all of our countries of operations via our strategic partnership with Mintos," says Kviku Founder and CEO Nikita Lomakin.
The average Russia-issued loan from Kviku is EUR 500 and around RUB 35 000. The average maturity of the loans is six months. For its loans listed in EUR, you can expect a net annual return of up to 10% in EUR and up to 17% for its loans listed in RUB.
All loans from Kviku will be secured with a buyback guarantee and will be repurchased if they become delinquent for 60 days or more. The company also offers investors another layer of risk mitigation, as it will keep 10% of each loan on its balance to maintain its skin in the game.
As of July 31, 2018, Kviku had issued 250 000 loans worth over USD 15 million. The company has experienced 10 times the amount of growth over the last 12 month, and has a net loan portfolio of USD 8 million.
Kviku prides itself on its fast service, due to its efficient credit risk assessment. The company has the shortest online application time in the industry and can analyse more than 10 thousand Big Data parameters within 20 seconds. The company uses over 30 databases to assess the creditworthiness of its borrowers.
Kviku is made up of a team of 25 employees who have helped create and maintain the convenient business model of the company. As a result, it has processed more than 700 000 applications. The typical borrower of Kviku is aged between 20-35 years old, has an average monthly income of EUR 1 000 and is considering to make an online or offline purchase but doesn't have sufficient funds. Kviku's business model assumes less risk compared to traditional payday loans, as only repeat borrowers get access to cash loans, whereas new clients can apply for non-cash loans to purchase goods or services.
Please follow and like us: