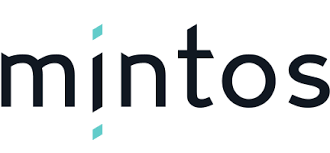 ID Finance now offers even more investment opportunities on Mintos by launching its Kazakhstan-issued personal loans listed in Euro (EUR) and Kazakhstani tenge (KZT) on the marketplace under its Solva brand. This is in addition to the loans already available for investment from Georgia and Spain.
Solva Kazakhstan specialises in issuing personal online loans to individuals and small and micro-entrepreneurs. The company offers borrowers fast access to funds, an online application can be made in less than eight minutes and borrowers receive a decision instantly. Since its establishment in 2016, it has funded more than 6 100 loans worth around EUR 4 million. The operations of Solva Kazakhstan are regulated by the National Bank of Kazakhstan. ID Finance Group has two fully-owned lending companies operating in Kazakhstan – Solva Kazakhstan and MoneyMan Kazakhstan.
The average Kazakhstan-issued loan on Mintos from Solva Kazakhstan is EUR 650. You can expect an average net annual return of up to 11% for the company's loans listed in EUR and 17% for KZT loans.
Solva Kazakhstan loans are secured with a buyback guarantee and will be repurchased if they are delinquent for more than 60 days. In addition, the company will retain 10% of each loan placed on the marketplace.
Established in 2012, the ID Finance group is a pioneer in the fintech industry in emerging markets. It is a fast-growing data science, credit scoring and digital finance provider. It is the largest online consumer lender in the CIS region and a leading one in Europe. Headquartered in Barcelona, the company operates in Spain, Kazakhstan, Georgia, Poland, Russia, Brazil and Mexico. The Research and Development centre of ID Finance is based in Minsk, Belarus. So far, the group has originated loans worth more than EUR 275 million and it had a net loan portfolio of around USD 77 million, as of December 31, 2017.
ID Finance joined Mintos in 2017 and has since funded EUR 21 million worth of loans. Kazakhstan is the third country the company offers investment opportunities from on Mintos and it currently lists loans in three currencies – EUR, KZT and the Georgian Lari (GEL).
Please follow and like us: